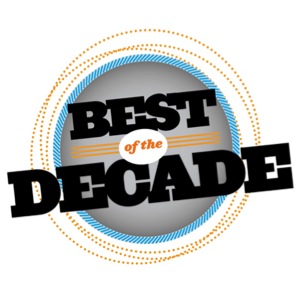 CIAO Guys!!!!!!!!!!!!!!!!!!!!! I hope you all are doing Great!!!! THANKS for all of your advices in my sleeping routine and so because of that i woke up a little earlier today! Well guess what again??????? I was selected by the most awes- wait a second i want to do this in another way!
L = Lovely, Loyal!
Y = Yern brisk! That means she's active; quick; eager.
D = Delightful, Deserving!!!
I = Ingenious, Incredible!!!
A = AMAZING AND AWESOME!!!
I REALLY REALLY recommend you all to go and follow her RIGHT NOW! She is just an AWESOME and FUNNY blogger!
THE RULES=
Please share a link to the creator of the tag: jesusluvsall.wordpress.com
Share some highlights for you over the past decade and if you want, a few low points
Tag whoever you wish to
Ask them some questions
Use any picture appropriate for such a tag.
Some highlights FROM 2010-2020!
I turned 12!
I had a sister!
I started a blog!
I entered grade 6 in my school!
I discovered many new things about myself!
SOME LOW LIGHTS FROM 2010-2020!
I lost one of my uncles!
I had a really bad injury!
AND many more things i regretted in these past years!
LYDIA'S QUESTIONS!
What was your favorite food 10 years ago? Has it changed now?
My favorite 10 years ago was……….WAIT let me ask my MOM! OK it was probably MASHED POTATOES! AND yeah it has changed! Now it's probably ummmm chocolate?
Which decade has the might highlights in it for you?
Uhhhhhh i think it's 2010-2020!
What is the biggest goal you want to accomplish in the next 10 years?
Probably FINISH SCHOOLING!
Who was a very close person to you 10 years ago?
My MOM and DAD!
What was your nickname 10 years ago?
OK this is embarrassing!!! It……was……..Esho! Just remove the L!
Ok dokey i am tagging!
MY QUESTIONS FOR MY NOMINEES!
What was your favourite decade?
What was your least favourite decade?
Did you visit any international place in 2010-2020?
What did you learn from the decade 2010-2020?
Well guys i hope y'all enjoyed! Stay safe and ADIOS!!!